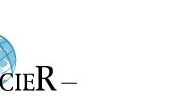 WELCOME TO FINANCIER
We provide a full range of financial advisory services to all sectors for both companies
and individuals. We specialize in raising funds for companies.
We are the first company providing IPO advice on AIM (Alternative Investment Market in London).
We are independent advisers and we design our services to help companies align their strategy with their financing requirements.


RECENT NEWS
05.05.2007
Our new corporate site

In this place we will present news on our company, inform about intersting events and conferences. We also invite you to read presentations we provide in publications section.

PUBLICATIONS

In this place you can find

case studies, presentations

and other interesting

papers.

MORE


Alternative Investment Market

What is AiM, for whom is it

designed, how much does it cost?

We give answer to such questions

in a brief paper below.

MORE


financier.com.pl © 2007 |
Terms of use
|
Home